Hello. Welcome to Old Sarum Tattoo Studio
How can we help you?
Old Sarum Tattoo Studio is based in the heart of Salisbury, less than 10 minutes walk from the train station, and just round the corner from the cathedral.
Owner and resident artist, Darren Hubbard, is a highly skilled tattooist with over twenty years of experience and is expert in both black & grey and full colour tattoo designs and enjoys working in a wide range of tattoo genres and styles. Why not visit Darren's gallery and view some examples of his work?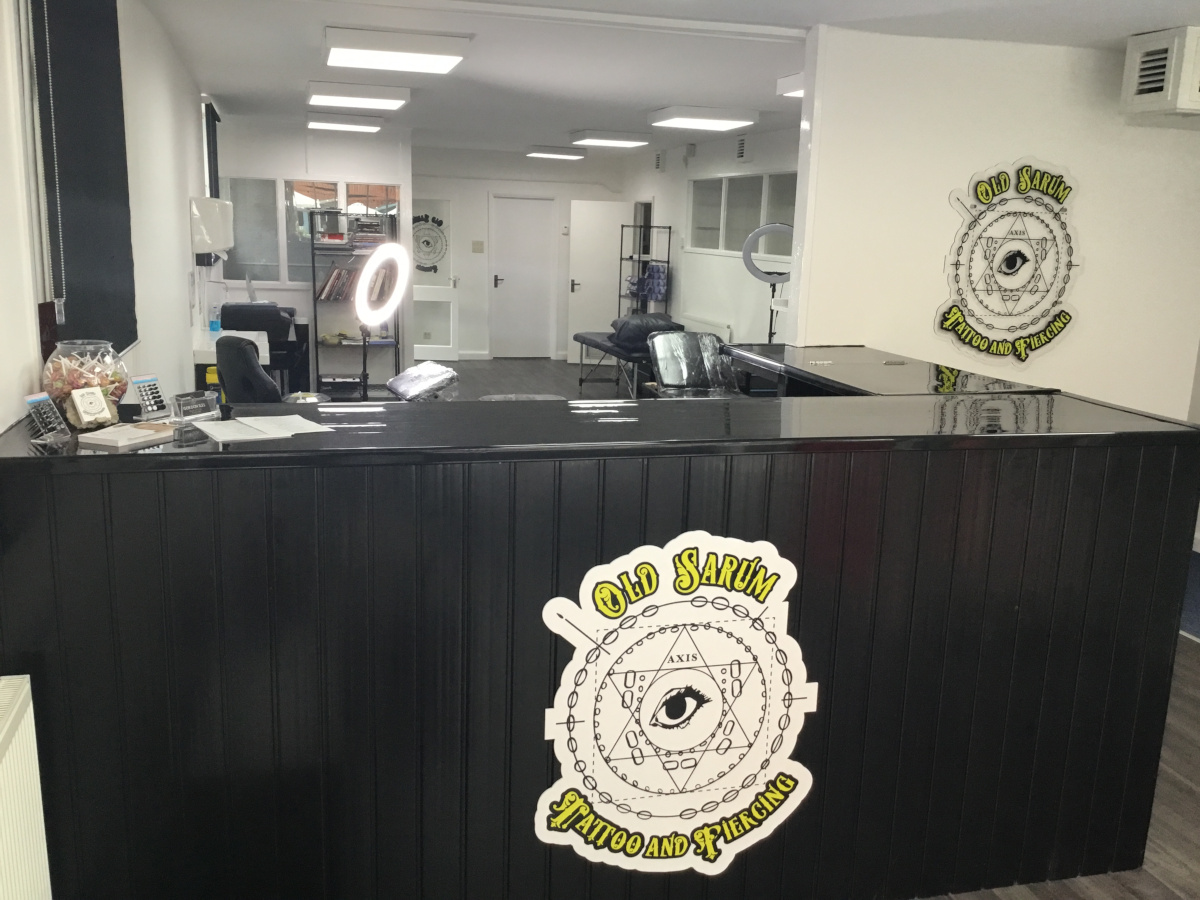 Feel free to call us on 01722 410 767, complete our contact form or pop into the shop at; 87 Crane Street, Salisbury, Wiltshire SP1 2UP.
We look forward to seeing you!